Power of Giving
"Discover the true Gift of Love in Giving with Kilgore Kreations' exquisite gift baskets. Each basket is a heartfelt gesture waiting to bring joy to someone's life. Donate to Kilgore Kreations today and help us spread love, one basket at a time."
Helping to Bring Hope To The Hopeless Through Beautiful Gift Baskets Of Love
What Kilgore Kreation Stands For
To support adults, children, and families experiencing hardships by providing them with gift baskets to meet some of their essential needs.

Our Objective
Our objective is to bring a smile to someone who has not smiled in a while along with hope, love, care, and empathy.

Our Goal
Our goal is to deliver quality gift baskets to those less fortunate medically, situationally, mentally, or financially to let them know someone cares.

Support And Give A Gift of Kindness
Gift Baskets Program
Mission of the Program:
The Mission of this program is to provide a feeling of love, inclusion, and hope to those in difficult situations through beautiful baskets of love.
Objective of the Program:
The Objective of the program is to offer quality baskets at no charge that put a smile on a person's face letting them know they are not alone and someone cares.
Goal of the Program:
What will be accomplished in this program will provide quality products that offer hope.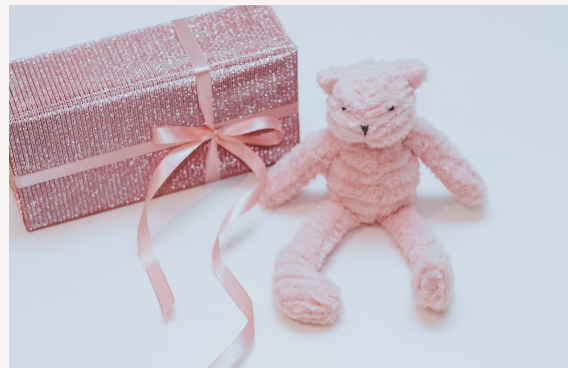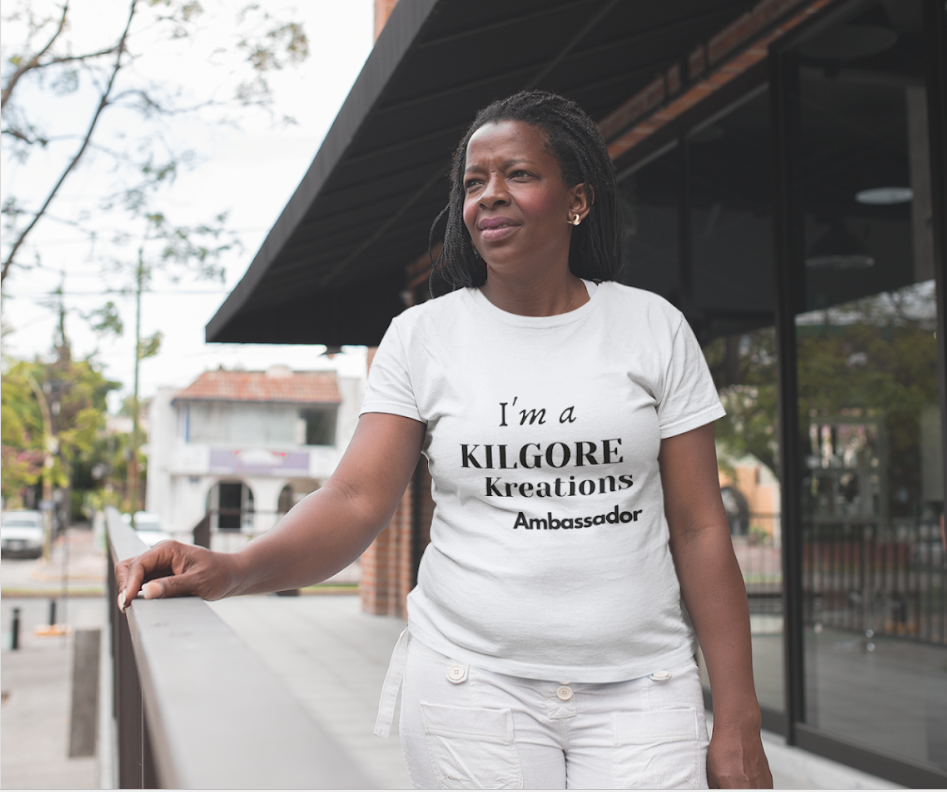 Become A Progam Ambassador
Program Ambassadors:
Volunteer to drop off or assist in assembly of baskets.
Donations: This program needs donors to continue their mission.
Giftees: We adopt organizations that provide human services, health care, or social services and provide these gifts with their permission.
Latest Events and Basket Give Aways
George L. Cannon; House of H.O.P.E inc.
Our Mission ...is to improve the quality of life for at-risk youth in the inner city of Philadelphia and surrounding counties with emphasis placed on education, psychotherapy, and social skills. We strive to Help Other People Excel to better our communities for generations to come. To learn more about them, get involved, or donate visit glchouseofhope.org.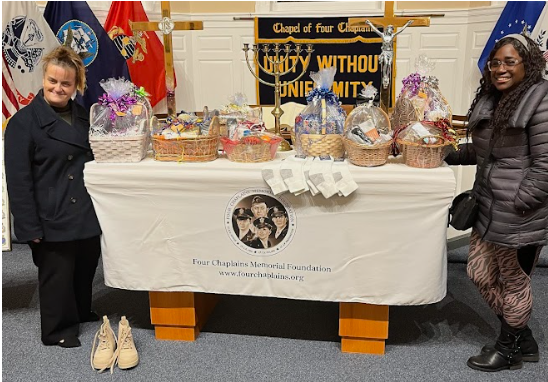 Four Chaplains Chapel Memorial Foundation
OUR MISSION The Four Chaplains Memorial Foundations mission is to tell the story of the "Four Chaplains" to promote Interfaith Cooperation and Selfless Service in individuals and organizations. The mission of the Corporation is to encourage selfless service in the tradition of The Four Chaplains and to teach and promote interfaith understanding and cooperation among all peoples. Accordingly, the motto of the Corporation is "Unity without Uniformity". To learn more about them, get involved, or donate visit fourchaplains.org.
Why Not Prosper
Offering Women in Distress a Hand Up, Not a Hand Out We are a grassroots nonprofit founded by a formerly incarcerated woman for other formerly incarcerated women. We are strong advocates for women and are committed to providing programs and services that support women in their re-entry efforts from prison to community. We provide a continuum of programs that includes Pre-Release Mentoring to incarcerated women, residential services at Why Not Prosper House and community services at our Resource Center located in Philadelphia PA. To learn more about them, get involved, or donate visit why-not-prosper.org.
MEET THE FOUNDER AND FINDOUT WHY SHE DOES IT
Timmi Kilgore lives in Philadelphia and is a survivor of many difficult and traumatic experiences. In hard times Timmi understands the feelings of loneliness, despair, and hopelessness. Timmi's Baskets of Love was created to make people feel special during hard times. I do this in hopes of putting a smile on someone's face who have not smiled in a while. Giving back to those less fortunate is important to Timmi who has always enjoyed helping others. Timmi's hope is to be the change she wants to see by adding light in the midst darkness in someone else's life.
Timmi has always enjoyed giving public service, and is quite the people person. Timmi's experienced professionally has been with nonprofits in mental health, drug /alcohol abuse, and homeless sectors. She identifies with these populations and knows that nobody is exempt from these circumstances. Timmi likes to say that every time life throws you lemons use them to enhance your lemonade and then give others a drink! A little kindness can go a long way!